In today's digitally driven world, where online privacy is of the utmost importance, virtual private networks (VPNs) have become an essential tool for internet users. A VPN not only safeguards your online activities from prying eyes but also allows you to access geo-restricted content. While there are numerous paid VPN options available, free VPNs have gained popularity for their accessibility and affordability.
We consider PrivadoVPN to be the best free VPN of 2023. It offers better features in its free version than most other free VPN options and has amazing performance with top-tier security.
Things to Consider When Choosing a Best Free VPN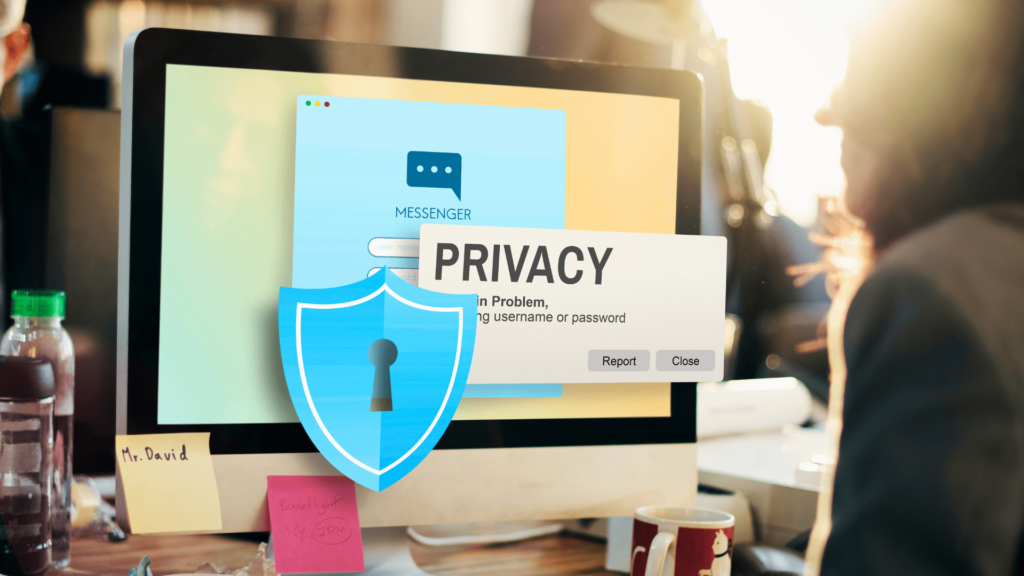 Selecting the right free VPN requires a comprehensive assessment of several crucial factors. There are so many approaches to online security today, and making an informed decision involves a careful and informed examination of your options.
It's important to look at the VPN's privacy policy, evaluate its speed capabilities, explore the available server locations, and scrutinize any constraints imposed on data usage or bandwidth. However, in the realm of VPNs, certain factors carry heightened significance and warrant deeper consideration.
Among these factors, encryption protocols and a stringent no-logs policy stand out as pivotal components that directly impact the level of security and privacy your data will enjoy. Encryption protocols essentially dictate the delicate equilibrium between speed and security that you will encounter while using a VPN. 
Protocols vary in their processing speed and the strength of their encryption methods. Certain protocols prioritize speed over the highest levels of encryption, striking a balance between efficient data transmission and robust security.
It's noteworthy that even the protocols with relatively weaker encryption methods still provide a commendable degree of security. Notably, fast protocols like IKEv2 have withstood the test of time and have not been compromised.
On the other hand, OpenVPN remains the strongest encryption method available because it requires that every data packet be confirmed as received and is not corrupted as it transfers. This is much stronger encryption and results in fewer corrupted files, but it significantly slows down connections.
You May Like: Top 5 Most Secured VPNs
Consequently, the choice of an encryption protocol becomes a matter of personal preference and comfort, as the overall security offered remains commendable.
With modern VPN technology, a standout option that provides optimal harmony between security and speed is WireGuard. WireGuard has garnered acclaim for its efficiency in offering a secure connection without compromising significantly on performance.
This comes from minimally written code and innovative data handling. This makes it an ideal choice for individuals seeking a well-rounded VPN experience that embraces both speed and data protection.
As you navigate the intricate landscape of free VPN options, it's crucial to keep in mind that a holistic evaluation involves weighing these factors and how they address your specific needs.
You May Like: Top 5 Best VPN For PC
By understanding the nuances of encryption protocols and the commitment to a strict no-logs policy, you can make an informed decision that aligns with your preferences and requirements for online privacy and security.
PrivadoVPN – The Best Free VPN We Found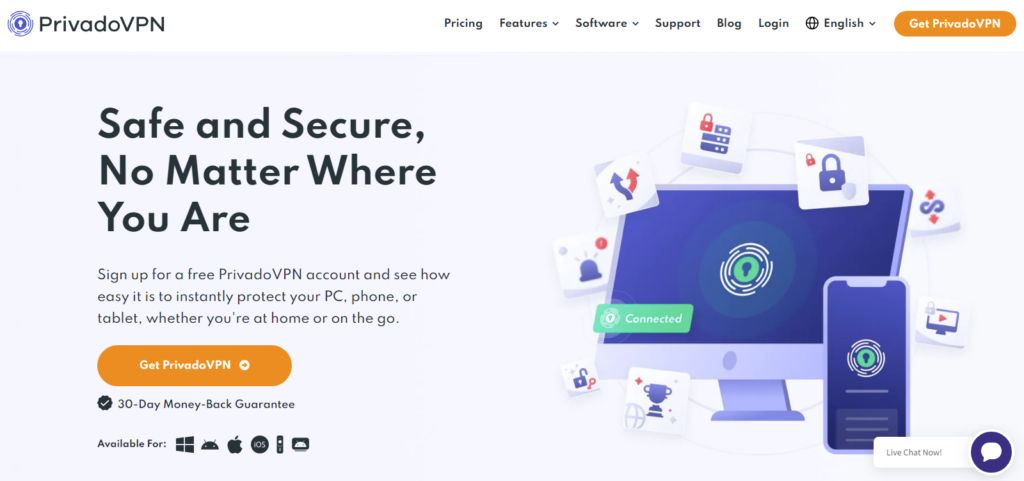 In our quest to identify the best free VPN, we came across PrivadoVPN. This virtual private network stands out for its exceptional features, user-friendly interface, and commitment to user privacy.
PrivadoVPN distinguishes itself from the sea of VPN options through its comprehensive suite of features that cater to a wide array of user needs.
From the outset, it's evident that PrivadoVPN is committed to providing an experience that goes beyond mere internet security. The amalgamation of features, both in the free and paid versions, contributes to an enhanced online journey that is secure, seamless, and enriching.
Even for those new to VPNs, the PrivadoVPN interface simplifies the process of connecting to servers and toggling between different locations. This intuitive design fosters an environment where users can effortlessly harness the power of VPN technology without encountering any steep learning curves.
Features of the PrivadoVPN Free Version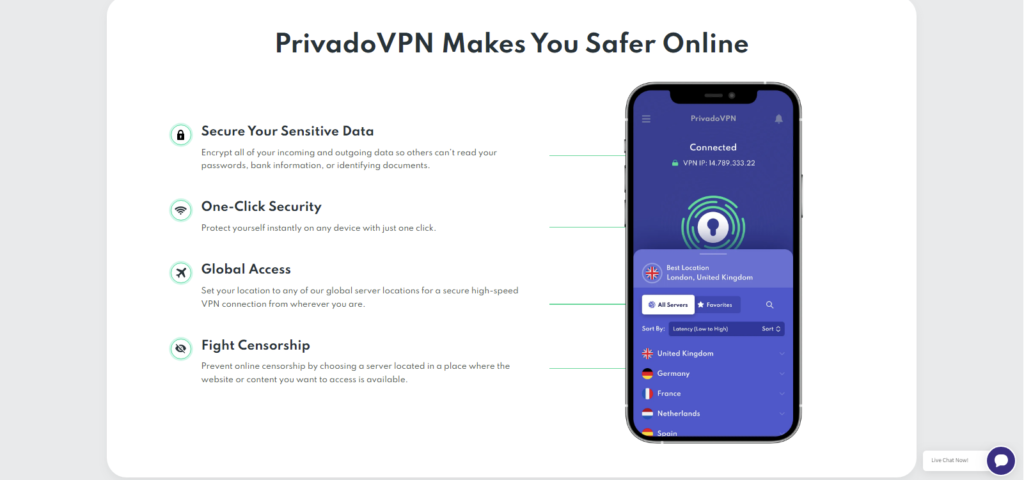 PrivadoVPN offers an impressive range of features, even in its free version. What we like about PrivadoVPN is that they offer a remarkable amount of features for a free VPN. Most free VPNs require some drastic tradeoffs in order to get free service. 
Either very little data, speed caps, insecure information, or worse, some are straightforward scams. PrivadoVPN, on the other hand, is direct about what you get. And it's a lot for a free VPN.
Strong Encryption: PrivadoVPN employs top-notch encryption protocols to secure your internet connection, ensuring your data remains private and protected. You can choose between IKEv2, OpenVPN, and WireGuard.
No-Logs Policy: The VPN strictly adheres to a no-logs policy, meaning it does not store any information about your online activities, providing you with true anonymity. Many free VPNs will collect your browsing history to sell it to advertisers, but PrivadoVPN doesn't do that.
You May Like: Best VPN For Gaming
12 Server Locations: Despite being a free VPN, Privado offers a significant number of server locations across the globe. This allows you to access geo-restricted content and enjoy a smooth browsing experience. Moreover, you can choose a location near your physical location to ensure good speeds.
Unlimited Bandwidth: Unlike many other free VPNs that impose bandwidth limitations, PrivadoVPN provides unlimited bandwidth, enabling you to stream, download, and browse without interruptions.
10GB Per Month: One of the most generous free version offers is getting 10GB every month absolutely for free.
User-Friendly Interface: Privado's intuitive interface makes it easy for users of all levels to connect to servers and toggle between different locations effortlessly.
Ad Blocking: The free version of PrivadoVPN comes with an ad-blocking feature, enhancing your browsing experience by removing intrusive ads and trackers.
PrivadoVPN Paid Version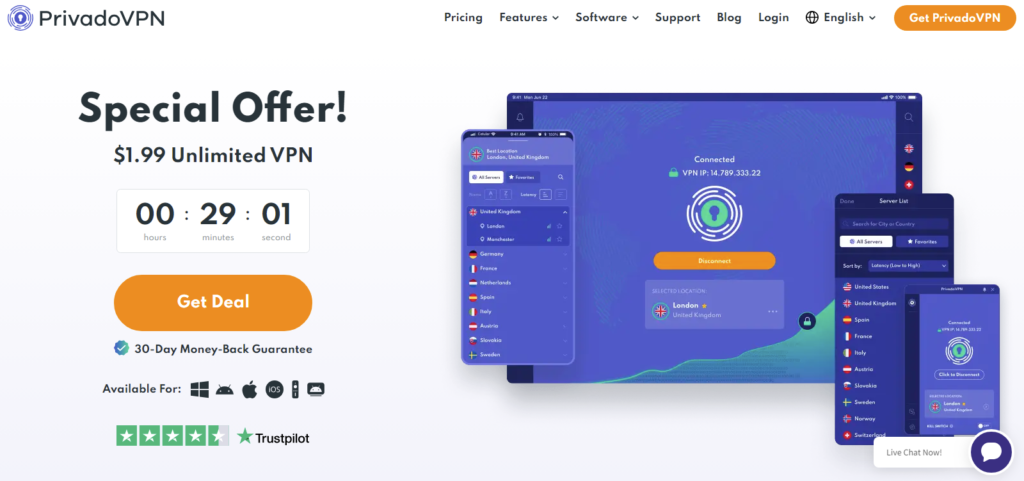 While the free version of PrivadoVPN offers a plethora of features, the paid version takes your online experience to the next level. For users who demand enhanced performance, additional benefits, and an even higher level of security, PrivadoVPN's paid offering is a compelling option.
| | |
| --- | --- |
| Encryption Type: | AES-256 encryption |
| Privacy & Security: | No Log Policy, Dedicated IP, Kill Switch, Split Tunneling, Ad-blocking |
| Devices: | 10 Devices |
| Protocol: | IKEv2, OpenVPN, and WireGuard |
| Locations & Servers: | 47 countries and 64 cities |
| Access & Streaming: | Access all major streaming services. |
| Gaming: | Yes |
| Operating Systems: | Mac OS, iOS, Android, Linux, Windows, FireTV, AndroidTV |
| Browser Extensions: | N/A |
| Torrenting: | Yes |
By subscribing to the paid plan, users gain access to an array of features that are tailored to meet the demands of a more sophisticated online journey.
Features of the PrivadoVPN Paid Version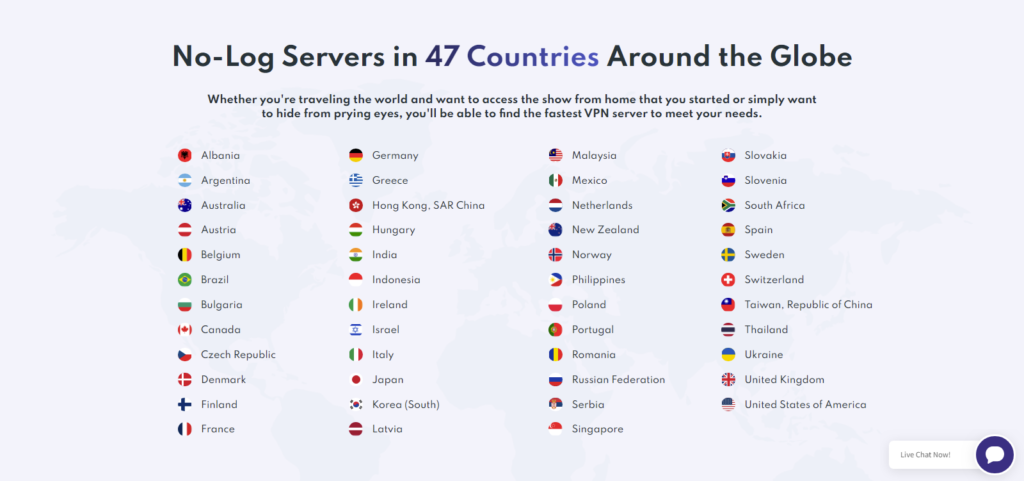 More Servers: Get up to 60 server locations in 45 countries around the world.
Unlimited Data: Protect an unlimited amount of data through PrivadoVPN, so you never have to worry about not being secure.
Multiple Device Support: The paid plan allows you to connect unlimited devices and up to 10 different ones simultaneously, providing protection for all your devices under one subscription.
PrivadoVPN Pricing Plans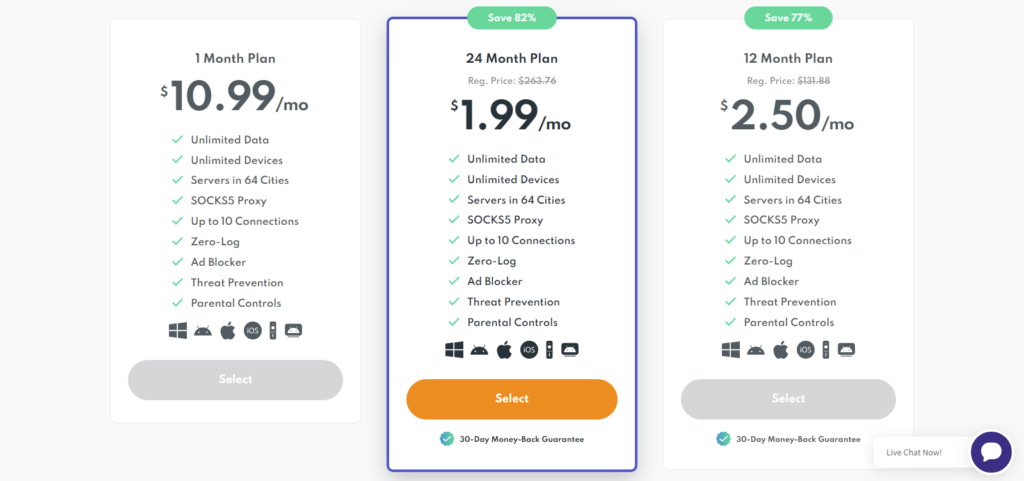 PrivadoVPN offers three types of pricing plans for their paid customers: 1-month, 12-month, and 24-month subscriptions. These pricing plans offer excellent value and flexibility for customers to choose the subscription length that best suits their needs. With PrivadoVPN's affordable pricing options, users can enjoy the benefits of unlimited data and multiple device support without breaking the bank.
FAQs about PrivadoVPN
Is PrivadoVPN truly free?
Yes, PrivadoVPN offers a free version with robust features that cater to basic online privacy needs. Free account users can get 10GB of data transfer every month, at which point the service goes into "lite mode," which will continue to protect your data but at a slower speed. Users can also have unlimited devices, but only one can be connected at a time.
Can I upgrade from the free plan to the paid plan?
Absolutely. You can easily upgrade to the paid plan to unlock additional features and benefits.
Is PrivadoVPN safe to use?
Yes, PrivadoVPN utilizes strong encryption and a strict no-logs policy, ensuring your online safety and privacy.
Final Thoughts
In the ever-evolving landscape of online security and privacy, PrivadoVPN emerges as a standout option for users seeking a reliable free VPN service. Its comprehensive features, commitment to privacy, and user-friendly interface make it an excellent choice for both beginners and experienced VPN users.
Whether you opt for the free version or decide to upgrade to the paid plan for enhanced features, PrivadoVPN is a solid investment in safeguarding your online presence. Remember, while free VPNs offer convenience, a paid plan often provides superior performance and additional perks for a truly seamless online experience.
If you found this article (Best Free VPN) helpful, then please share it with others. Thanks