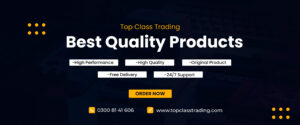 Airpods 2nd Generation High Quality | Airpods 2nd Generation with Advance Active Noise Cancellation| Bluetooth Airpods 2nd Generation | Wireless Airpods 2nd Generation Headset | Airpods 2nd Generation Bluetooth Wireless Headphones | Best Airpods 2nd Generation Earbuds | High-Quality Airpods 2nd Generation Headphones | Best Airpods 2nd Generation with Amazing Sound Base
Gone are the days when we had to keep our Airpods 2nd Generation Earbuds tucked away in the pocket or in the bag and we couldn't just grab them when we need them. We can now do so thanks to the latest innovation in earphone manufacturing, crafting AirPods earbuds that aren't big and bulky like traditional ones.
The tiny size of the Airpods makes them more convenient to use without taking up any room in your pocket. Plus, they are super-convenient to carry around even in your bag.
Looking for the Perfect Pair of Earbuds Airpods 2nd Generation that can keep up with your active lifestyle? Look no further for the Airpods 2nd Generation!
Now Say goodbye to tangled ear wires and frustrating phone battery life! The AirPods 2nd Generation Earbuds are here to make your life a little easier. These Airpods 2nd Generation Headphones earbuds are built with advanced wireless technology that delivers Crystal Clear Sound. These stereo earbuds come with a wireless charging box that ensures your earbuds are always juiced up, and they also feature an easy-to-use touch panel that allows you to take calls and control your music without ever taking your hands off of the wheel.
So whether you're out running or hitting the gym, you're guaranteed to enjoy your music without having to worry about a thing. And if you ever need to make a quick phone call, the phone call button on the earbuds will come in handy.
The sweat-proof design means you can take these buds running, and the compact size means they're perfect for taking along on all your adventures. Plus, the hypoallergenic design means they're perfect for those with sensitive ears. Get your hands on Airpods 2nd Generation today!

Some Core Features of Airpods 2nd Generation:
Automatic pairing
Bluetooth 5.0
charging box
Bluetooth distance: 8-10 m barrier
Music time is about 2-3 hours
High-Quality Speaker, Deep Stereo Bass Sound Quality
Receive Calls
AirPods 2nd Generation Support all Bluetooth
Easily Connect with Android & IOS
Bluetooth version: Bluetooth v5.0
AirPods 2nd Generation Microphone sensitivity: -42dB
Control Button

Wireless delay time: 

Less than 30 ms
For any information please feel free to contact us. We will answer your queries as soon as possible.