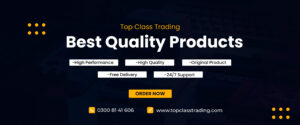 XIAOMI Redmi 1S Battery Description:
The best in the business when it comes to Mobile Accessories. Offering a wide variety of products from the biggest brands in the world.
we guarantee that you'll find everything you need in our selection of top-quality products made to the highest specifications.
We aim to be at the forefront of new trends and styles, So our selection is always stocked with some of today's hottest accessories. From Headphones to Mobile Batteries we deal in all.
We are the best mobile battery supplier in Pakistan because we provide excellent quality of the product. The only thing that our customers want from us is high-quality and professional Products.
We have been selling Li-ion Polymer Batteries for many years and providing the best quality of battery to our customers at competitive prices.
Why you Should buy XIAOMI Redmi 1S Battery from us:
There is a bunch of Reasons why our Customers Keep Coming Back!
We're here to tell you because we know. The finest quality, authentic batteries, made in China. These are the batteries that are recommended by all of our customers.
100% ORIGINAL XIAOMI Redmi 1S Battery -We use the best quality and original batteries, which have a longer life cycle than other brands.
LOW PRICES – Our prices are extremely low and are not going to change for a long time! You can't get a better deal than this!
BEST SERVICE – We offer the best service possible for our customers and provide them with free shipping within Pakistan! We also have an amazing customer support team that will help you anytime you need it!
Fast Delivery – You can order your Mobile Phone Batteries in Pakistan and get them delivered right to your door in 3-4days.
XIAOMI Redmi 1S Battery Life Increasing Instructions:  
Mobile phones are the biggest battery drainers in our lives. And sometimes, a lot of battery power is wasted because we do not know how to properly maintain them. Battery life is one of the biggest issues faced by all smartphone users. Down below we'll be sharing a few tips to increase mobile battery life.
The first tip We give is as simple as it can get – do not install unnecessary apps or extensions.  You often see different apps like Instagram, Facebook, Snapchat, and other apps that come pre-installed on your phone? If yes; uninstall them immediately if you don't need them. These apps are constantly using battery power and they'll drain your phone even faster.
Second, be mindful of how long you have the phone plugged in after it's done charging – oftentimes we let our phones charge overnight and then forget to unplug them when we're finished. This can quickly consume all the battery life in the morning. A good rule of thumb is to unplug your devices at night and plug them back in during the day if possible.
It is recommended to charge your XIAOMI Redmi 1S with a high-quality power adapter, like the one that came with it.
Before use, please charge your XIAOMI Redmi 1S battery for at least 2-3 hours.
Avoid overcharging. This is the number one cause of batteries that die too soon.
Please do not overcharge or over-discharge your XIAOMI Redmi 1S battery as this may damage it and shorten its lifespan. The best tip remains to have your battery charged at least 30% and 90% of the time. When it drops below 50%, top it up, but unplug it before it hits 100%.
It is best to charge the Battery at Low Room/Office temperature.
For Any Queries Please Feel Free to Contact Us We will try to answer your question as soon as possible.