Whether your home internet is down or you need to connect your laptop on the go, you can turn your smartphone into an internet source for tablets, laptops, and more. If you find yourself in a situation where you need a Wi-Fi connection but can't access it elsewhere, your mobile phone might be the solution.
By setting up a hotspot through a USB cable and Wi-Fi, your phone can become a source of internet, allowing you to get online.
It's Not That Complicated
What Is a Mobile Phone Hotspot? It might sound complicated, but a hotspot can be connected with just a few taps. A phone hotspot is very helpful, especially for business people attempting to work together. Sharing your cellular data from your Android phone by turning the phone into a Wi-Fi hotspot. It can be a lifesaver in the most inconvenient situations where you badly need an internet connection.
It can be helpful enough when you are afraid of using public Wi-Fi. You can always press your phone into service as a Wi-Fi hotspot.
You may like: Buying a phone from Online mobile shopping in Pakistan free home delivery turning it into a Wi-Fi hub, turning it into a Wi-Fi hub.
How To Turn on Wi-Fi Hub Spot on Your Phone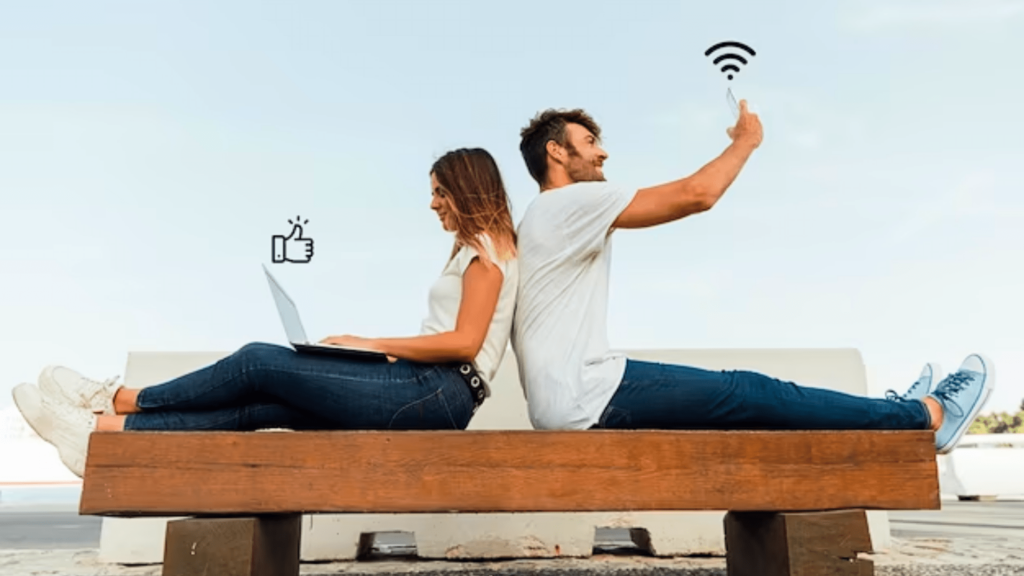 Navigate to Settings > Network & Internet > Hotspot & Tethering. Here, you can select to share a connection via Wi-Fi, USB, or Bluetooth. For a Wi-Fi connection, tap the Wi-Fi hotspot and toggle it on. The hotspot name will be displayed on this screen.
1. Open Settings and tap on Personal Hotspot or Cellular Then personal hotspot.
2. Toggle on Allow Others to Join and set a Wi-Fi password.
3. Once activated, you can connect to your iPhone on another device, just as on any Wi-Fi network, by looking for your Phone's name through the Wi-Fi menu and entering the password you choose.
Why Does Hotspot Have So Much Significance?
Imagine running out of time and having to catch up with an important meeting, and your Wi-Fi does not cooperate on the spot. You might need an alternative to finish your tasks and manage things. In that case, the hotspot comes to the rescue, which another device can share. 
A mobile hotspot is a wireless access point for connecting devices to the internet. Providing Wi-Fi routing capabilities, it's similar to a wireless router. It works by converting a 3G, 4G, or 5G signal to a Wi-Fi signal and creating a Wi-Fi network that can be shared by multiple devices.
Your phone becomes a hub of Wi-Fi when you share it with others to be connected to different devices. Also, keep in mind that hotspots can be slower than your mobile data.
Don't Rely on Public Wi-Fi
You don't need to rely on public networks; rather, use your mobile phone as a WI-Fi hotspot to share it with other devices using your mobile data. Most smartphones have a feature that allows data to be shared with other devices and lets them connect to the internet.
Why Not Public Wi-Fi
Sipping coffee at your favorite café or spending some time in the park nearby, you might need the internet for something urgent. Still, we are keeping you from using public Wi-Fi as it has risks and requires your personal information like your email address. Using your smartphone's mobile hotspot allows you to put more security measures in place to keep your private information secure.
To protect your hotspot, set a strong password. If you suspect a hotspot is being used without your permission, you can check who is on it by going to the Hotspot section in your phone's Settings and looking at Connected Devices. Staying safe while using a hotspot​​ While mobile hotspots are significantly safer than public Wi-Fi networks. Checking emails, playing games, and watching videos are all easier with a mobile hotspot.
You May Like: Best and Most Secured VPN Services
The End Note on What Is a Mobile Phone Hotspot
If someone is on your network that you don't want to be on, disconnect your mobile hotspot and reactivate it using an entirely different password. Some devices allow you to select the user under connected devices and tap block to prevent them from using your hotspot. Gone are the days when we used to rely on public Wi-Fi and risk our privacy.
All you need to do is keep your hotspot password protected so nobody can access it without your permission. If you like our article on "What is a mobile phone hotspot" then please share this article with others. And for more amazing content please visit our blog.